Designs.
just a small taste…
Project overview
An application was designed for a property investment company aiming to enhance user experience. Specifically, the user can interact with the tool, apply their preferences and instantly get a 5 year profit indication. The overall UX/UI approach was to design a simple process with a clean interface and plain language.
Project overview
Sample designs of a Human Resources system that consists of many mini cloud applications such. A very challenging project with many different views to design and even more issues to address. The tough but exciting part of the design was to present a large amount of information in a minimal but meaningful and eye-catching manner. 
The concept was to offer a user friendly experience with similar navigation across all the apps but also give a slightly different look and feel of each application. This would help users to easily dig into each mini system and equally have a clear indication of which module they use.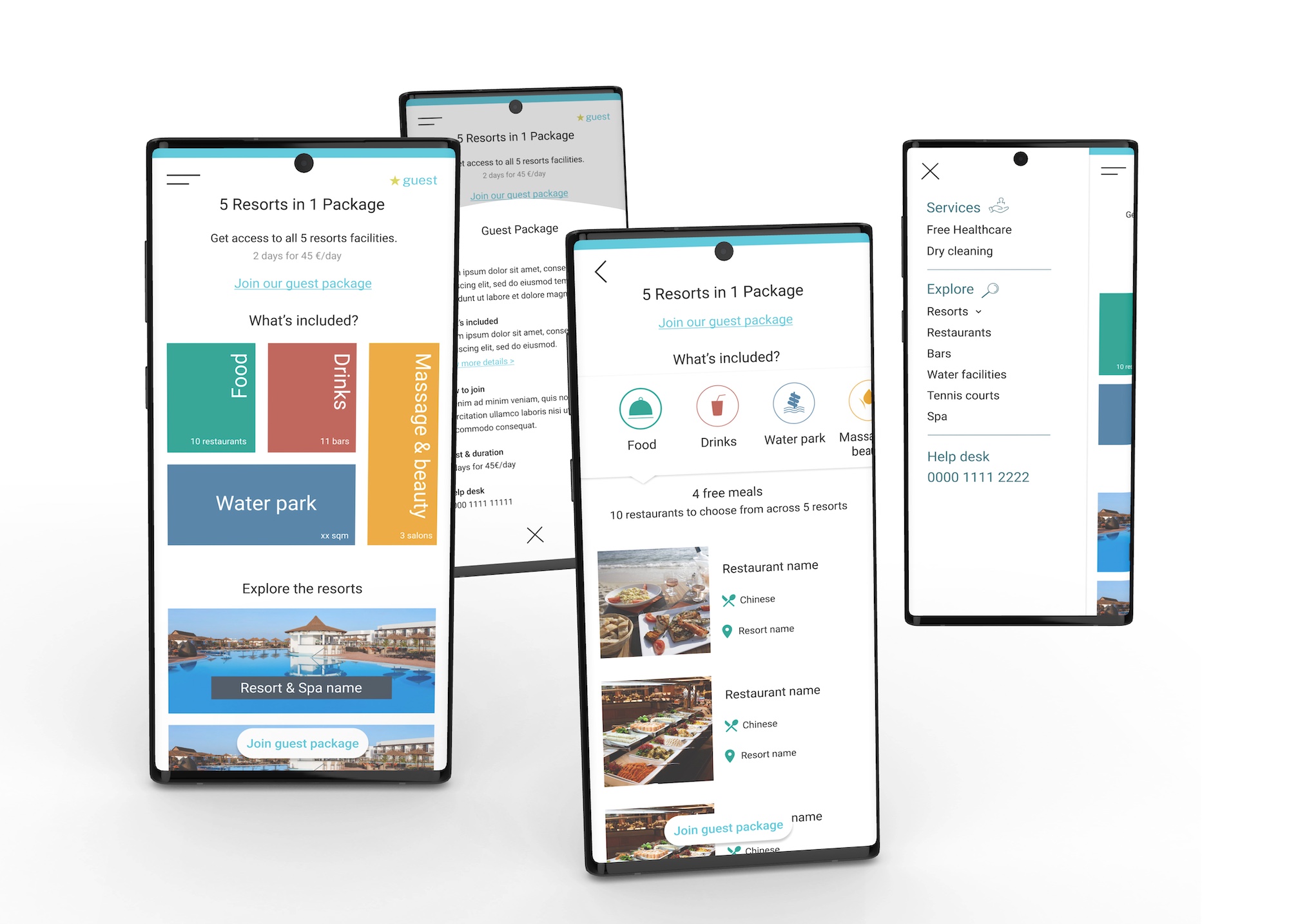 Project overview
A progressive web app was designed to present a resorts' guest package. The application helps travelers to easier explore and access resorts' facilities and services.  A flat design approach has been followed but some shading has been added to indicate interactivity.
web app | travel industry
Project overview
A website was designed for an events venue business. A prominent full width hero image on the homepage, with navigation menu to be shown just above the fold line has been used.
website | events industry