Personas.
just a small taste…
multidimensional persona | hr
Project overview
A number of personas were formed for the research and analysis of a global human resources system. The product consists of a set of mini cloud (SaaS) applications with a very broad user profile.
This was a very interesting and demanding job as we had to touch areas such as multilingualism, HR and payroll legislation, security, effectiveness and accessibility.
Approach
As this software could be used by anyone it was quite hard to filter out audience and create manageable personas. The basic criterion of grouping users was their business roles along with their hr familiarity. These multidimensional personas present user traits and define their interaction with the product. The portraiture of users profiles, goals and expectations became the perfect guide to design and test around these.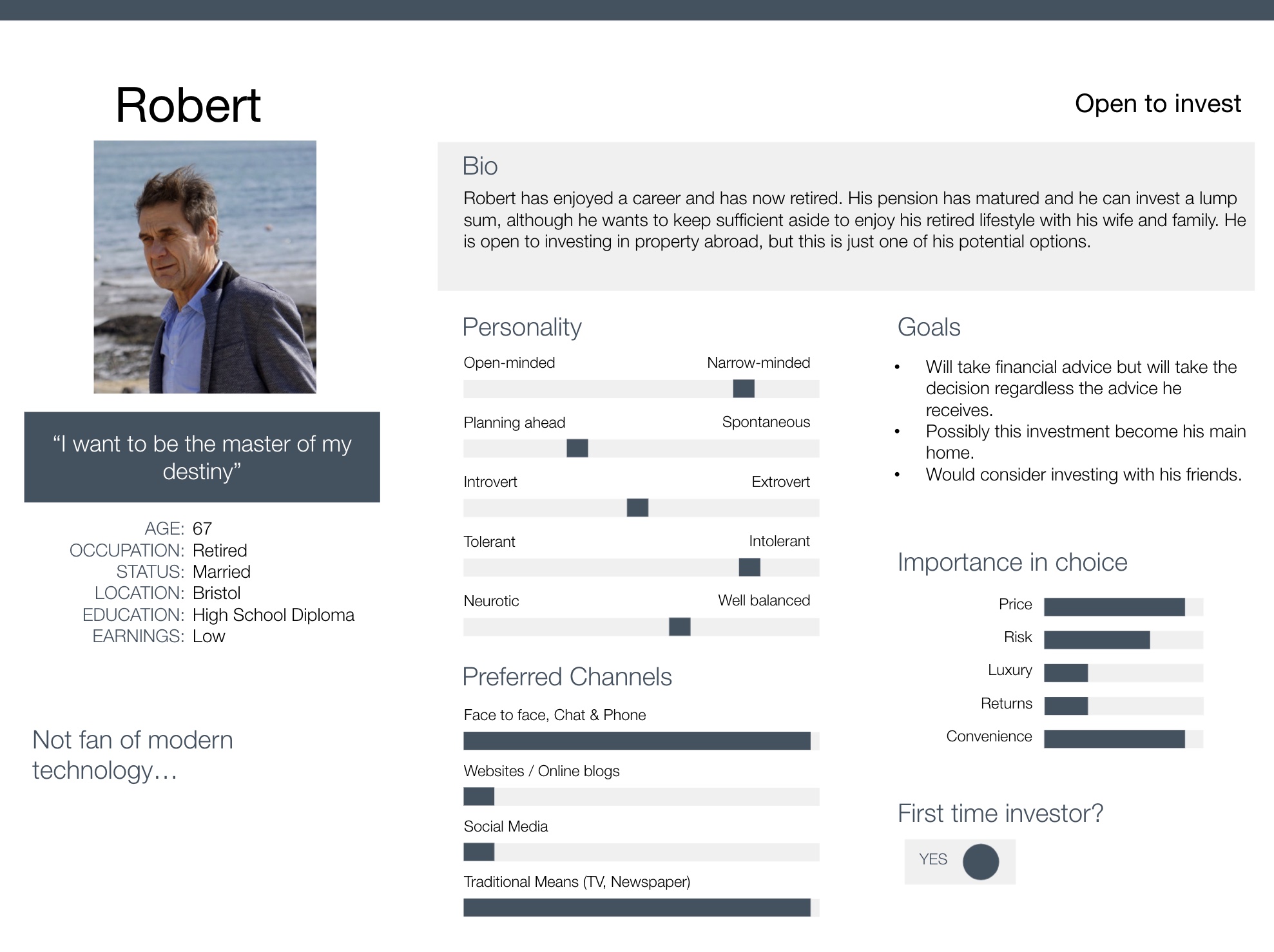 Project overview
A mixed design approach that shows personality traits, goals, decision making influences and a short bio designed for a property investment website.
The creation of effective personas through accurate audience segmentation was our purpose so we grouped people based on their motivations. Their overall profile though, determined the next stages of the product development and helped us to offer an intuitive experience. 
mixed persona | investment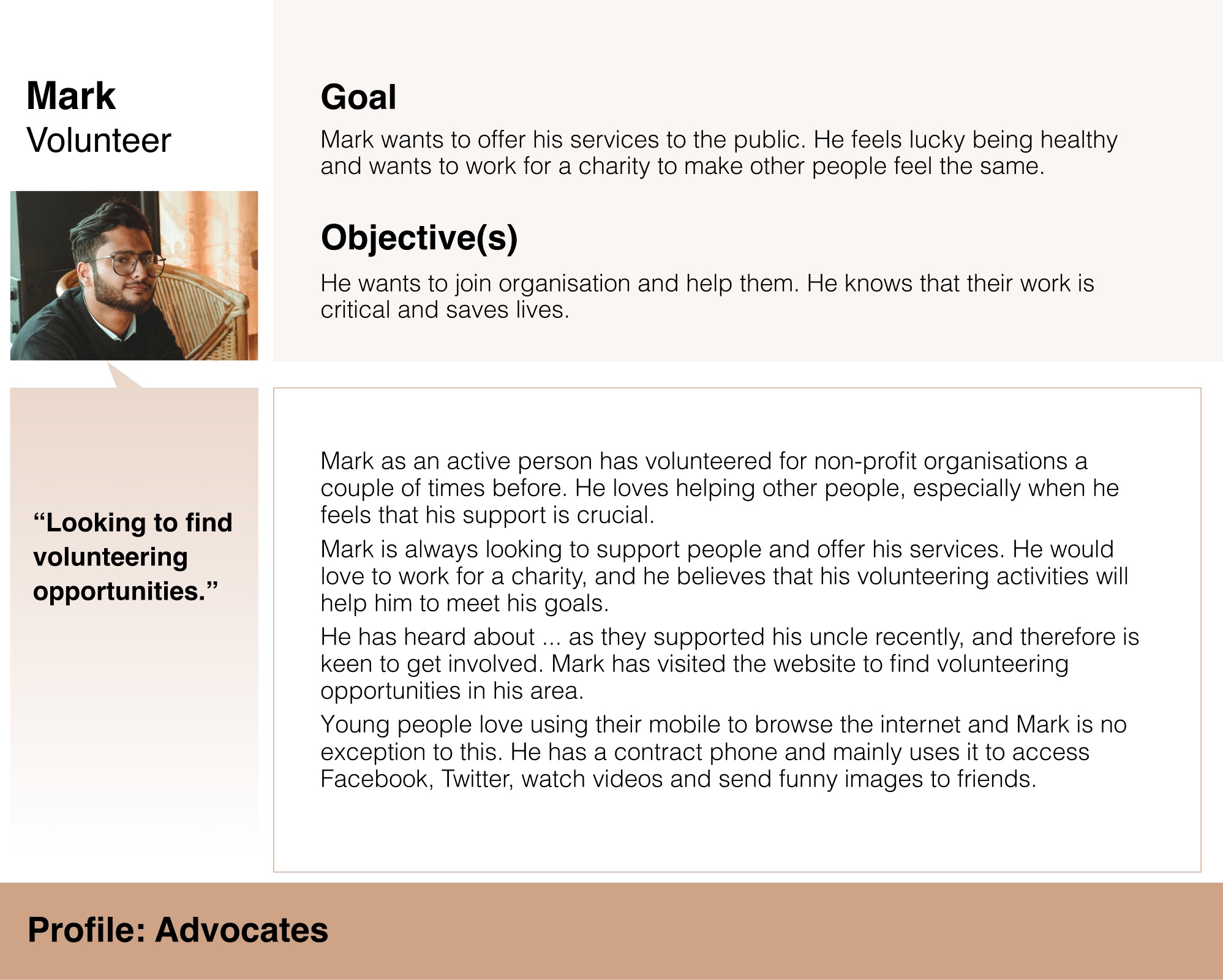 Project overview
In the context of research for a nonprofit healthcare organisation website we built a set of descriptive personas. A heavy content website, with many different user groups, very demanding in content quality and accuracy. 
Descriptive personas present users narratively and capture their feelings and thoughts in detail. The purpose was to develop a user-friendly website with a clear information architecture.
descriptive persona | healthcare