Personas.
just a small taste…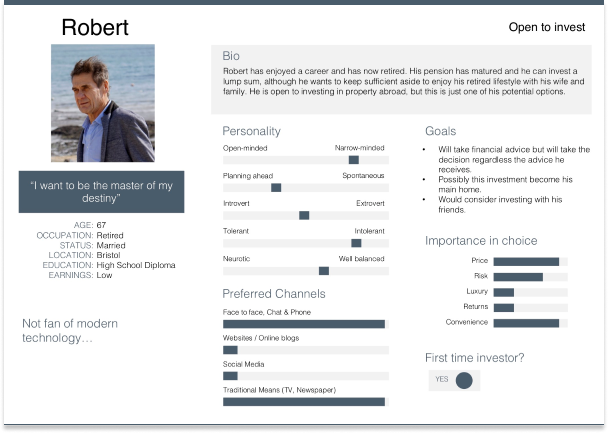 About: a mixed design approach that shows personality traits, goals, decision making influences and a short bio.
Project: resort development and investment website.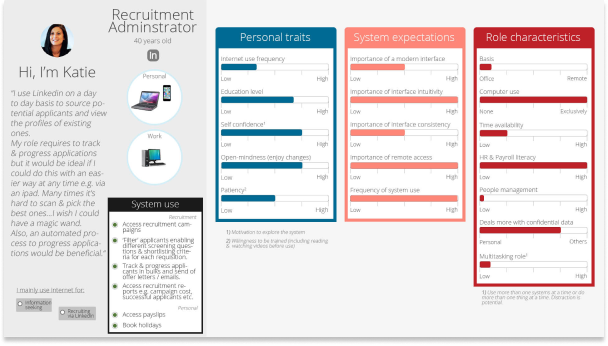 About: a multidimensional persona ideal to show visually a variety of traits and describe user's expectations.
Project: global human resources system.
About: a descriptive persona which presents the user narratively and captures their feelings and thoughts in detail.
Project: nonprofit healthcare organisation website.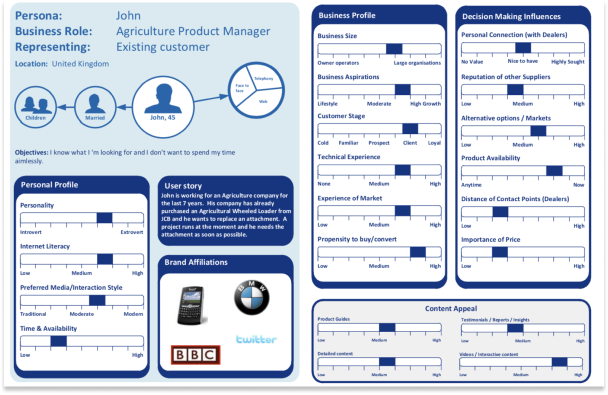 About: a psychographic persona that portrays personality, attitudes, values and lifestyle, adjusted to the project requirements.
Project: manufacturing company website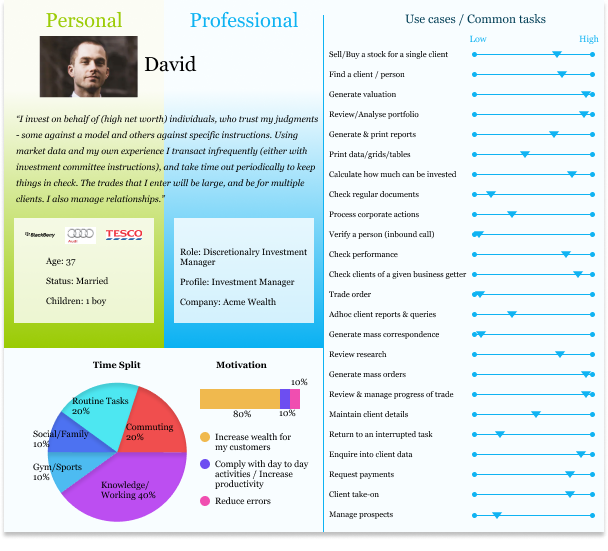 About: a less conventional method, mainly focusing on use cases and common tasks. An optimal approach for heavy task interfaces with very specific users' profiles.
Project: wealth management windows application – stockbroking and trading system.