HELLO
I'm Mariza.
UX designer
WHAT I DO
I solve problems by creating simple,
clear & intuitive user interfaces.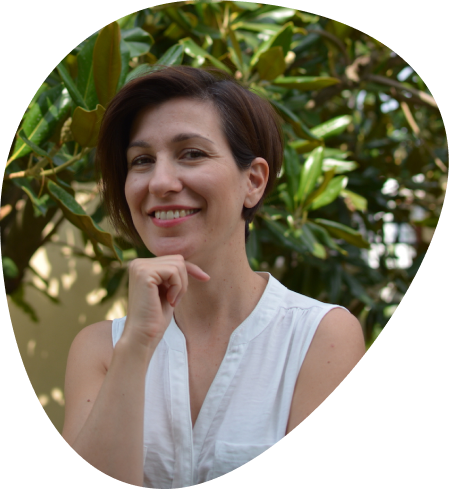 About me.
My name is Mariza Samartzi and I am a User Experience Designer.
I focus on designing meaningful experiences for people who interact with digital interfaces. My goal is to get into the depth of the product to make sure I understand the user needs.
I have experience in a variety of IT projects' design, from small to complex, such as HR application, wealth management software and booking reservation system. I have worked with fast-paced scrum methodology and I am able to perform within an agile environment, while maintaining creativity and high-level of usability in my designs.
To learn more about my job please have a look at my services below and see how I work. 
Outside of work I am a mother of two lovely boys and spend most of my energy pampering them! I love exploring nature, cooking healthy food and travelling when possible. I recently started hiking and soon became my favourite activity as it is my way to clear my mind and get inspired.
The three words I would use to describe myself are optimistic, resilient and detailed-oriented. These are the traits that I have not acquired overnight but throughout my personal and professional journey.
Work Experience.
Freelancer

∙

2018 – present

UX Designer

Undertake the UX design of digital projects either working directly with clients or collaborating with web design agencies.

MHR, human resources & payroll company

∙

2012 – 2018

User Experience Designer

Contribute to the development of a SAAS application with complex modules such as HRM, recruitment, payroll, talent, and hr analytics, ensuring a user-centric design.

Zabisco, customer & user experience agency

∙

2010 – 2012

User Experience Architect

Define information architecture applying usability best practices and be involved in the full UX design process of the projects.
Some of the industries I have exposure to so far are finance, healthcare, nonprofit organisations, retail, banking, construction, real estate and services.
Education.
University of Nottingham

MSc in Management of Information Technology

Athens University of Economics and Businesses

BSc in Marketing & Communication
Services.
I'm actively involved in the User Experience design process starting from understanding the users and ending with figuring out how the product, i.e. software, website or app, will benefit them.
User research

Personas

User journeys

Sitemaps

Wireframes

Designs

Usability testing

UX audit
Contact me.
Do you need UX consultation? Feel free to contact me and discuss how my services can benefit your business.